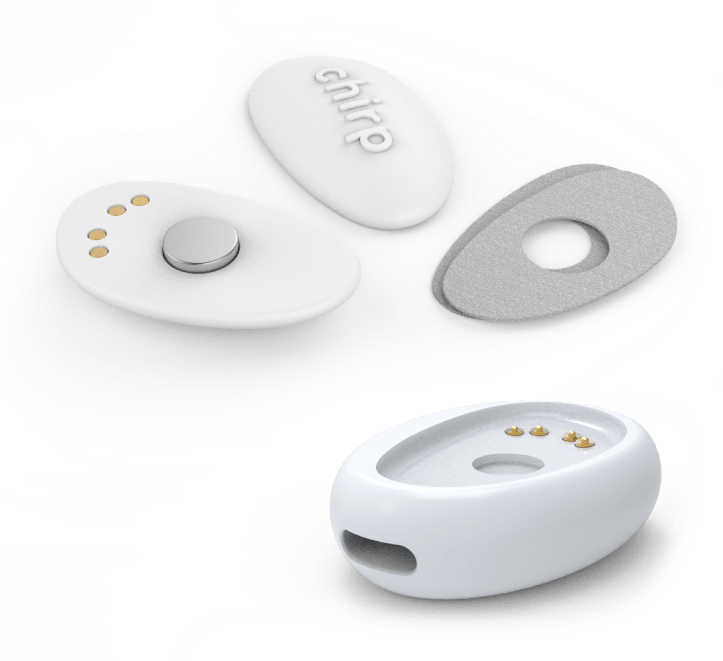 The sensor, encased in medical-grade silicon, is a fully flexible and soft device meant to be worn on the body's core, under the arm, where temperature can be accurately recorded and remain un-noticeable to the user. It affixes to the user's skin with a reusable, washable gel pad.
New, innovative, quick-charge micro-battery technology powers the unit for ~12 hours, and unlike lithium-ion batteries, is not at risk of explosion.
The sensor is automatically turned on when removed from the charging base station, and sensor data seamlessly syncs to the user's device when charging.